About Steben
Executive Team
The executive team at Steben & Company represents a wide range of skills, industry experience and technical expertise. Steben & Company is committed to the highest level of client service, professionalism and integrity.
---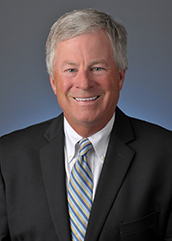 Kevin Kinzie
Chief Executive Officer, Steben & Company, Octavus Group and LoCorr Funds
Kevin Kinzie is the CEO and founder of Octavus Group. Octavus, the parent company of Steben & Company, LoCorr Fund Management and LoCorr Distributors, was founded in 2003 to help fill a growing market opportunity in alternative investments and has since raised over $6 billion in this space. In 2011, Kinzie recognized the need to offer a family of alternative investment products designed to produce returns that have low correlation to traditional investments and founded LoCorr Funds.
In addition, Kevin's more than 35 years of experience in financial services include founding a real estate finance company, LendSource. He served as President and CEO of Richard Leahy Corporation, a subsidiary of Lincoln Financial Corporation. During his time there he helped guide the company into the bank marketplace, offering investment products to bank customers. He also previously was a leading money raiser for a Minneapolis based mutual fund/hedge fund company.
Kevin holds a B.S. in business and marketing from the University of Colorado. He holds the FINRA series 6, 7, 24, 31 and 63 licenses and the CLU designation.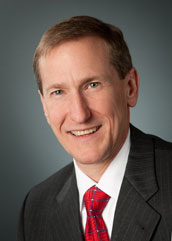 Carl A. Serger, CPA
Chief Financial Officer
Carl Serger is Chief Financial Officer at Steben & Company. Carl joined the Firm in 2009, with over 20 years of experience with financial and operating issues. Prior to joining Steben & Company, Carl was Senior Vice President, CFO and COO for Peracon, Inc., a leading electronic transactions platform for institutional commercial real estate transactions. Previously, he was CFO, Senior Vice President and Treasurer of Finetre Corporation, a financial technology platform company providing services to major brokerage firms, banks and insurance companies, until its acquisition by Ebix, Inc. in 2006. He remained with Ebix as Senior Vice President and CFO after the acquisition. Carl serves on Steben & Company's Board of Directors. He holds his Series 28 license and is a CPA. Carl earned his Bachelor of Science in Business Administration from Old Dominion University in 1982, and a Technology Management Certification from the California Institute of Technology.
Brian F. Hull
Chief Compliance Officer
Brian F. Hull is Chief Compliance Officer of Steben & Company. Brian joined the Firm in July 1997, and over that time has held several positions in the firm's compliance and operations departments. Prior to joining Steben & Company, Brian was a Registered Representative and a General Securities Principal of Tiger Investment Group, Inc. in Waltham, MA, where he served as Chief Compliance Officer from 1995 to 1997. Brian holds Series 3, 7, 24, 28 licenses and is both a General Securities and Financial and Operations Principal. Brian attended the University of Alaska Anchorage, majoring in accounting.
Check the background of these financial professionals on FINRA's BrokerCheck »